Need to Book a Hotel ? CALL 08452040404 - 022-65165500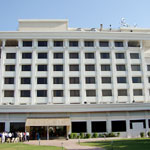 Sun-n-Sand Hotel,
Plot No. 109/P - 124/P,
Village Nighoj,
Taluka Kopergaon,
Shirdi 423 109.
The most popular 5 star hotel in Shirdi, Sun-N-Sand is a ten minute walk from the temple. This Shirdi hotel's location gives you the feeling of being near the Sai Baba temple at the same time away from the hustle bustle happening around the temple.
starting from
5000 Per night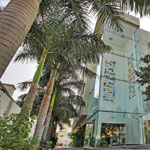 Hotel Sai Miracle New Pimpalwadi Road A/P Shirdi Taluka Rahata,Ahmednagar
Hotel Sai Miracle is a just 2 minute walk from Shirdi Saibaba Temple in Shirdi Maharashtra,India.Sai Miracle is a new hotel with spacious rooms with 3 star amenities.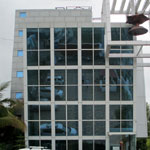 Sai La Villa International Pune-Manmad Highway Nearer to Police Station Nimgaon, Shirdi-423109 Ahmednagar Dist , Maharastra
Shirdi Hotel Sai La Villa International is an elegant 3 star , luxurious and comfortable hotel, located on the heart of Shirdi and Manmad-Pune highway, Shri Sai Baba Temple is just a 5 minutes walk from the hotel. Conveniently located at a stone's throw distance from the Shri Sai Baba Temple.