Need to Book a Hotel ? CALL 08452040404 - 022-65165500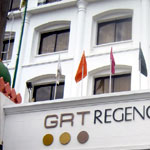 GRT Regency Kanchipuram 487, Gandhi Road, Kancheepuram,Tamilnadu, India
GRT Regency Kanchipuram is located in Main Town Area of Kancheepuram (Tamilnadu, India) near the Silk Saree Shops and is a leading business class hotel in the area.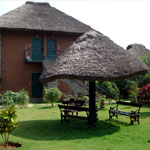 Sparsa Resorts Athya nthal Village Thiruvanamalai,Tamilnadu.India
Sparsa Resorts is located in Thiruvannamalai (Tamilnadu, India). Thiruvanamalai is visited for Ramana Maharishi Ashram, Girivalam path and the Arunachaleshwarar Temple.