Need to Book a Hotel ? CALL 08452040404 - 022-65165500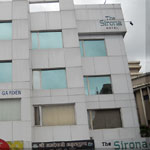 The Sirona Hotel 361 /2 /3 Bund Garden Road, Opp. Pune Central, Pune 411001 Maharashtra India
The Sirona hotel is conveniently located on Bund garden road in the center of the commercial and entertainment part of the city. The location makes staying at Sirona just wonderful and the combination of comfortable rooms with elegantly designed interior throughout the hotel enhances one's residing experience.
starting from
9000 Per night
Hi5 Hotel, Plot # P-5, Ambad MIDC, Pathardi Patha, Mumbai - Agra Road, Nashik - 422 010. Maharashtra, India.
Hotel Hi5 in Nashik is Centrally located in Ambad MIDC, it is situated on NH 3, Mumbai Agra Highway. Hotel Hi5 is a 3 star hotel from Moti Mahal group offering a excellent and comfortable stay options for business traveller as well as for pilgrims visiting Triambakeshwar Jyotirlinga Temple.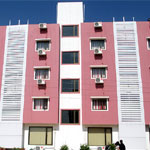 Hotel Sai Empire - Shirdi
Pimpalwadi Road, Dattnagar Shirdi.
Opp. Saileela Hotel, Near HP Gas Agency.
Contact for Immediate Response & Booking Hotel Sai Empire Shirdi & Hotel Sai Empire Shirdi Tour Packages

Whatsapp No - 9224444455
Whatsapp No - 8452040404
Whatsapp No - 9987404440

E-Mail :- travel@blessingsonthenet.com
Hotel Sai Empire Shirdi is a new hotel with amenities matching that of a three star hotel, sai empire Hotel is very close to Lord Sai Samadhi Temple only 05 minute Walking Distance .